First of all, you picked a very good time to sell through Etsy. The popularity of eCommerce is rising, clothing customization is increasingly mainstream, and Etsy itself is enjoying a rapid pace of growth.
But, when it comes to running a print-on-demand shop, clarity and effective customer communication are key to preventing misunderstandings and building relationships. It's very possible that you'll work with clients that don't fully understand the process.
As such, this article offers a bit of advice on how to build your Etsy store policies.
Why Bother Writing Etsy Shop Policies?
True, Etsy shop policies are optional. You don't actually have to do them. However, they serve as protection – for both for you and your customers. When clients have a clear understanding of what to expect, there are fewer complications, business flows more smoothly, and visitors end up trusting store owners more.
Furthermore, you can always change or edit your Etsy shop policies. There's no pressure to do everything all at once.
But, Aren't There a Set of Recommended Etsy Shop Policies?
Yes. Etsy does provide a set of Etsy shop policies for merchants to use and abide by. If you are interested in using some of these pre-built options, feel free to see the Etsy Seller Handbook.
Please be aware that these freebie policies aren't perfectly tailored toward your needs. They're a great place to get started, but the final version may need some tooling. If Etsy doesn't agree with your policies or notices a hole in them, they'll most likely side with the customer against you.
How to Edit Shop Policies on Etsy
– Etsy shop policies cannot be edited on the Sell on Etsy app
Go to Etsy.com and click "shop manager"
Under "Sales channels" click the pencil icon
Scroll down a bit and voila
The 6 Sections of Etsy Shop Policies
According to techpenny, Etsy is an eCommerce platform occupied by a crafty, predominantly female audience between 18 and 35 years of age. So, it's worth considering the perspective of this crowd when writing your Etsy shop policies. They're the most likely candidates to visit (and buy from) your store. 
Welcome: This is a place for giving an opening statement, detailing your philosophy, and sharing any other information you'd like to include. A bit of creativity here can seriously pay off in garnering attention.
Payment: Here, you can detail what types of payment methods you accept. If applicable, include payment terms, deadlines, payment plans, tax policies, cancellation specifics, etc.
Shipping: Here, list the shipping methods your store use to get goods to customers. Information like upgraded shipping, the possibility of international shipping, and address policies are potential inclusions.
Refunds and Exchanges: This is the spot to explain if you offer any refunds, exchanges, or make other special policies during certain circumstances.
Additional Policies and FAQ: This broad category is perfect for specifying custom order policies and other information that doesn't fit in elsewhere.
Seller Information: Here, general information like seller names, business address, email, and other optional information.
Avoid Troubles With Etsy Shop Policies
Anyone familiar with shopping online has likely encountered some sub-par, or disappointing items. All in all, it's perfectly normal for people to be a bit skeptical (at least at first) when trying a new store.
As such, using Etsy shop policies is a fantastic way to personalize (legitimize) your store. By clearly labeling how business is conducted, you're much more likely to avoid miscommunications. Furthermore, putting some thought into presentation helps a brand become more humane and less of a faceless robotic transaction.
The 5 Main Problems to Avoid
Starting at the top, these are arguably the most important points to cover with your policies. It's best to be very specific regarding circumstances and responses. Explore what questions might come your way, anticipating the customer's needs, problems, and concerns.
While these directives are almost entirely within your control, please consider the following points when brainstorming for your Etsy shop policies.
This section is a series of issues and questions, followed by Printify policy on the subject. There are also some Etsy shop policy examples that you can use. However, it may be a good idea to tailor them more toward your store's needs.
– If an issue does pop up, odds are you'll have to reach out to the support team so they can help out. Here's a good place to reach them.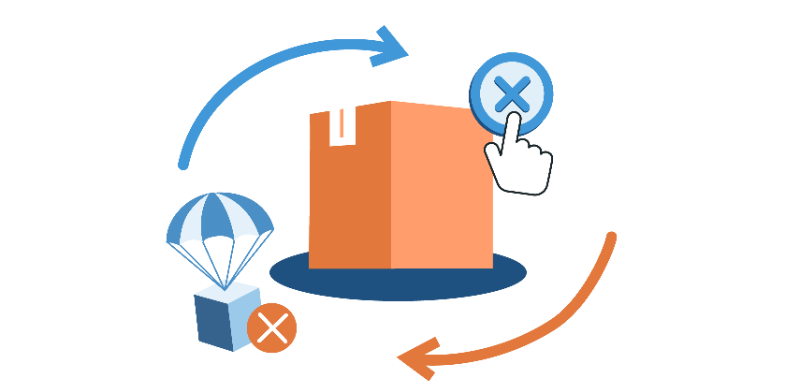 Do you accept cancelations?
If you do, is there a time limit?
Does it matter if a customer doesn't like a product after it has arrived?
If the order is a custom order, does this make a difference?
Etsy Shop Policy Template to Copy:
You're free to cancel an order anytime before items have been created. If a cancelation is requested after an item has been made, money and time have already been invested. At this point, it's unlikely that a cancelation is possible.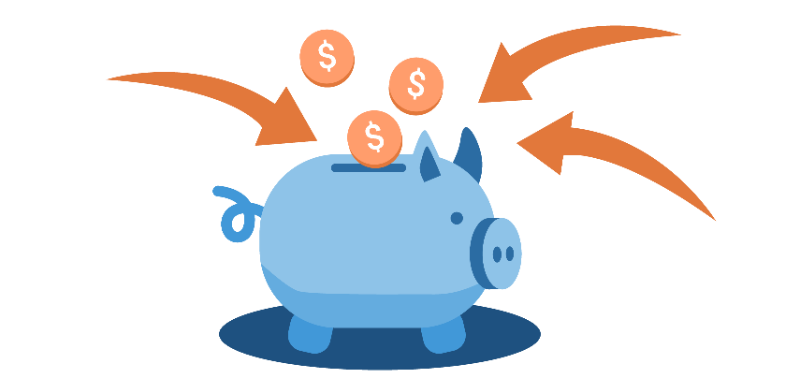 Do you offer refunds?
What are the circumstances through which (damage to the product, an item is poorly made, etc.) you offer refunds?
How long will it take to secure a refund for a customer that warrants one?
Do you do partial refunds? Are there any conditions?
Etsy Shop Policy Template to Copy:
We're happy to offer a refund if there is any damage to an order. This can be things like manufacturing errors, items arriving with holes, or the order arriving with clear, demonstrable damage. To do so, please reach out with photo evidence of the item's improper condition.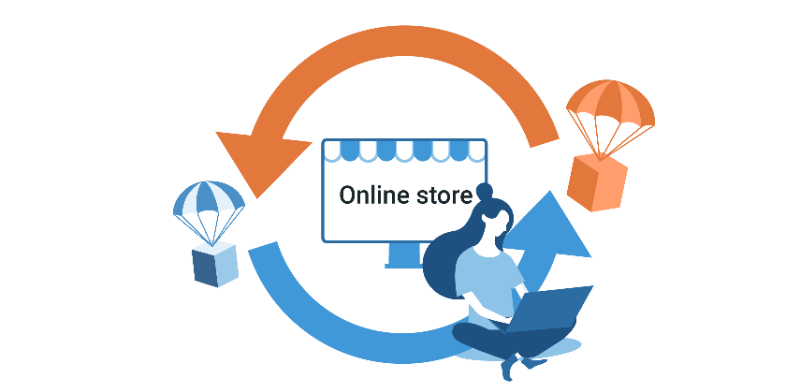 Do you require returns in certain situations?
Will the buyer have to return the item to receive a refund?
What if a returned item is damaged?
Are there any conditions (like a time limit) on a buyer providing a return?
Does the customer have to pay for shipping on a return?
We don't require sending in any flawed or damaged items. If one of these unfortunate circumstances does pop up, we're content with photo evidence. Our merchant support teams are happy to assist with any questions, comments, or concerns.
Etsy Shop Policy Template to Copy:
We do not require customers to return any items. Photo evidence will be sufficient for any discussion.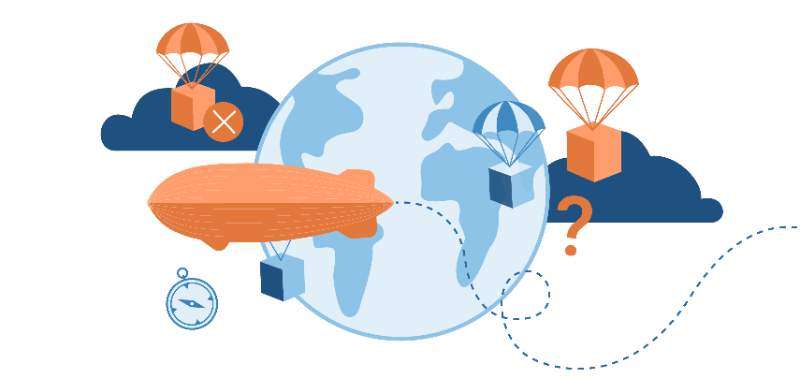 Here, you can detail what services are used to get a product to a customer's doorstep. Here are a few considerations for your take on Etsy shop policies related to shipping.
How long will shipping take?
Do you provide expedited shipping?
Where do you ship to? Just within the USA or internationally?
Do you provide insurance against damage or non-delivery?
Are tracking numbers provided?
Are any costs added to the final total when an item moves through customs?
What happens if an item arrives damaged?
Where are orders shipped from? What if I work with multiple print providers?
Etsy Shop Policy Template to Copy:
After an item is shipped, things have moved beyond our control. Shipping (particularly for international orders) is affected by many outside influences, especially COVID-19. If you'd like an update on your order, please contact the shipping company with your order number or use a tracking number or link.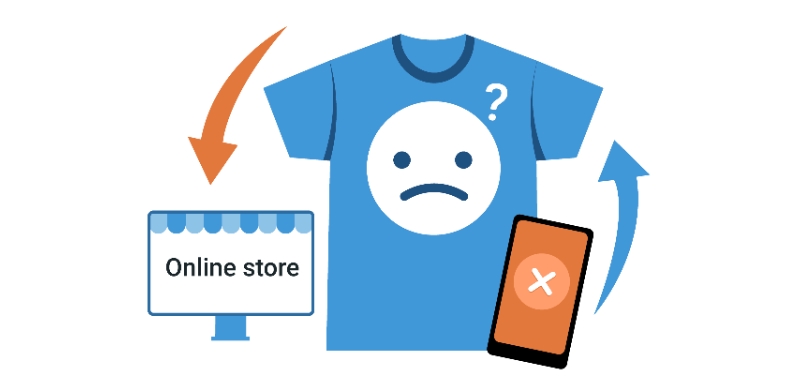 5. When Customers Change Their Minds
It's an unfortunate reality that buyers sometimes regret a decision to buy after spending that money. Unfortunately for print-on-demand merchants, Etsy tends to side with the regretful customer. As such, it's a good idea to specify your inclinations regarding the situation in your Etsy shop policies.
Etsy gives all its users the option to open "Item Not As Described" cases against merchants – if they feel a grievance. This can be because they didn't like the final product, it wasn't what they imagined, or even if they were unsatisfied because they misread (or didn't read) a product's description. All in all, this can occur, even if it's 100% not your fault.
Protect yourself by setting up some ironclad Etsy shop policies.
Printify and Buyer's Remorse
Printify does not formally recognize the phenomenon of buyer's remorse. If the desired order arrives at a buyer's specified address in a reasonable time, in good condition, in the correct size, and possesses no production errors, we believe the job to be complete.
Etsy Shop Policy Template to Copy:
If an order arrives with manufacturing errors, in the wrong size, or has other obvious errors, we'll happily work with you to find a solution. However, if a customer simply changes their minds regarding a sale, it's unlikely that a refund, exchange, or other special treatment will be offered.
Continually Improve Your Etsy Shop Policies
While the odds of finding the perfect Etsy shop template are slim, you're encouraged to check out what other Etsy store owners are doing. It's a great idea to see how fellow merchants are protecting themselves.
From there, you're able to tinker and better align those policies with how you'd like to conduct business. And remember, it's not just the content, but the tone of delivery counts, too.