Congratulations on the decision to get into eCommerce and considering the idea of a print-on-demand Shopify business. More people are spending more money online than ever before, a trend that has absolutely no chance of losing momentum anytime soon. Global eCommerce sales are forecast to explode, reaching a staggering $7.4 Trillion by 2025.
One of the most crucial steps of starting an eCommerce business is choosing the right platform to sell on. There are plenty of options to choose from and it can get tricky to find the perfect fit for your store.
In this article, we'll cover two widely popular choices and compare Shopify and Etsy. Both platforms are great for starting out, so let's dive in and see which choice will be the best for you.
Shopify is one of the most popular eCommerce platforms, with over two million active websites in 2021. This includes some of the world's biggest brands like Pepsi, Wholefoods, Louis Vuitton, Gymshark, Unilever, Budweiser, Redbull, Heinz, and Tesla.
eCommerce platforms are highly customizable and allow you to create your own personalized online store, without any technical expertise.
Shopify has a range of powerful eCommerce tools and apps to help you grow, along with scalable plans and no limits on what you can sell. You can create your own eCommerce website,  upload products, collect payments for sales and track the delivery of customer orders.
You can choose from over 160 mobile-responsive themes and over 2400 specialized apps to help you run your online store and make more sales.
Shopify offers a lot of automation and different features, which make store set-up and maintenance easy even for complete beginners.
Etsy is one of the most popular marketplaces to create a store, with over 96 Million active buyers in 2021.
Online marketplaces can be a great place to start when launching your shop. They are places where customers can search for products listed by multiple sellers.
Customer product searches focus on a wide range of unique goods from independent sellers.
A key attractive feature of Etsy is the low start-up cost. Listing items is very affordable and Etsy then collects a percentage, based on the sales price.
Which is Better for You? Shopify vs. Etsy
Both sales channels are great choices for new sellers.
To check out which is better for you, we have broken down the fundamental features of both Shopify and Etsy. From store setup to pricing, SEO features, marketing and advertising tools, scalability to analytics.
Which platform is the best choice for your business, is up to you. Armed with all the relevant knowledge, you can make an informed choice when starting an online store without inventory.
1. Shopify vs. Etsy: Product Focus
One huge deciding factor for those selling on Etsy is that the marketplace only allows handcrafted goods, vintage items, and craft supplies. With such strict guidelines, new sellers should be aware of any heavy product limitations before starting up.
Shopify, on the other hand, is an eCommerce platform. As long as the products on offer are within the limits of the law, feel free to offer whatever you think will sell, with no limits.
Overall, this gives Shopify an edge, as you can explore a wide range of products that your customers will love.
2. Shopify vs. Etsy: Ease of Store Setup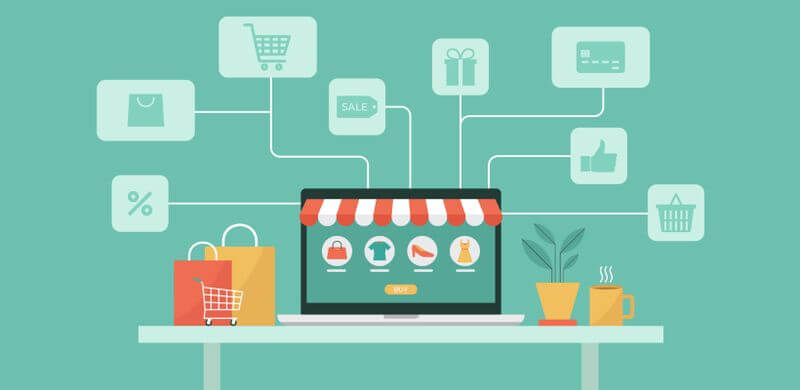 Both contenders of this Shopify vs. Etsy analysis are famous for being easy to use for newcomers to eCommerce.
Shopify has a detailed, user-friendly format that actively guides new merchants through the entire process. Along the way essential features are explored, including but not limited to the various menus, inventory syncing, order tracking, and using action buttons.
Etsy is significantly more simple. Less lengthy, less detailed, but ultimately more straightforward: as soon as a product is uploaded, that's it. This is the better option for merchants whose designs could be adversely affected by too much customization. The end result is that entrepreneurs have a faster way to start selling.
All in all, it's up to each shop owner, between having their own personalized website or not needing one at all. Both have their various strong points.
3. Shopify vs. Etsy: Design and Layout Options
An attractive and effective website is almost as important as the product itself when converting traffic into paying customers. 42% of consumers will leave a webpage because of poor design and functionality.
This should factor into a merchant's decision when debating whether to start on Shopify or Etsy.  Etsy doesn't have a whole lot of customization that applies to a product's display. This keeps everything fairly consistent, beyond a merchant choosing their own logo.
The best way to stand out from other merchants is to use appealing product photographs. The extremely streamlined approach is popular among those unfamiliar with web design. There's no need to change anything when everyone is on the same playing field.
Entrepreneurs that gravitate toward Shopify tend to be more focused on developing their respective brands. This means putting in the work to optimize their online stores to increase conversions and make sales.
Shopify offers over 90 themes to assist owners in making their stores more personalized. Even better, many effective themes are free. Shopify users have the ability to rearrange sections, edit, and personalize just about any part of their digital shop.
Compared to selling on Shopify, Etsy offers a one size fits all storefront that is tried, tested and trusted by over seven million Etsy sellers. Shopify has a wider range of customization options to optimize your online store for conversions. Overall, Etsy offers an effective storefront from the start, while Shopify is perfect for entrepreneurs who are looking to invest in optimizing their stores to increase sales.
4. Shopify vs. Etsy: eCommerce Tools
There is a significant overlap when looking at the basic tools offered by both Shopify and Etsy. Both have tools for their merchants regarding shop analytics, rating systems, paid advertising avenues, discounts (or coupons), and fixed-price sales.  While there are differences within these categories, the basics offered are the same.
A key difference is that Shopify apps are a crucial part of the platform. 87% of Shopify merchants use these apps to run their eCommerce Business. These powerful tools can offer significant benefits to store owners and there are over 7000 available. With so many available, it can be difficult to know which are the best free apps.
Etsy's standard package offers entrepreneurs a range of basic tools to make managing your store easier. In Etsy's own words, these are "simple, powerful tools". However, Etsy is a marketplace designed for handmade goods, vintage products and craft supplies. Only Shopify provides an inventory system with tracking, management and analytical capabilities.
In short, Shopify's app store offers a seemingly endless range of added functionality. If you are looking for eCommerce tools to help you grow your business online, Shopify has the edge.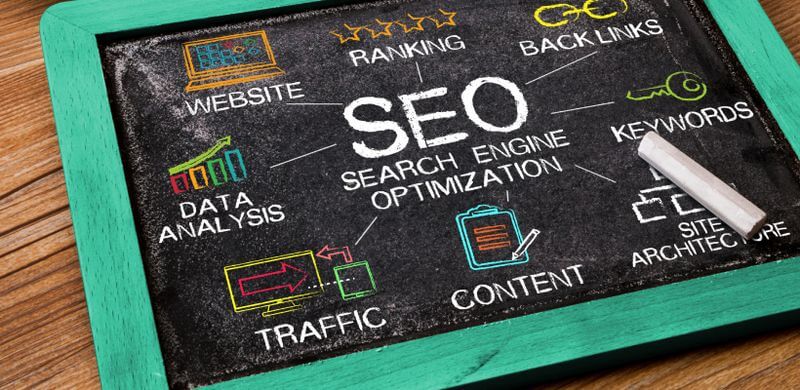 The technical process of increasing traffic and attracting the most visitors to your store is called Search Engine Optimization (SEO). Shopify offers some effective SEO tools and apps that can help optimize content for search engines using keywords to make your store more discoverable.
Shopify also offers the opportunity to build a blog. Content marketing through blog posts can also improve the SEO of your Shopify store while building trust with potential customers who search online.
Etsy SEO tools can generate lists of keywords for optimizing your product listings in the Etsy marketplace. However, this keyword research can take time to organize and add  keywords and synonyms to product titles, descriptions, and tags.
If SEO is an important factor in your marketing strategy, Shopify can help you efficiently analyze your online store's search engine optimization using apps. This can save you time compared to the alternative process offered by Etsy.
6. Shopify vs. Etsy: Pricing
This, more than any other facet, contains the make-it or break-it point for many POD merchants. Shopify offers a flat-rate monthly subscription fee, plus a transaction fee. Start with a 14 day free trial, then take your pick of these three monthly options:
Basic Shopify: $29 per month,  2.9% + 30¢ per transaction.  Website for listing products, the capacity to sell, two staff accounts, 24/7 support and blogging capacities.
Shopify: $79 per month.,2.6% + 30¢ per transaction. Lower credit card rates, five potential staff accounts and professional reports, plus bonuses for POS and gift cards.
Advanced Shopify: $299 per month, 2.4% + 30¢ per transaction. Further lower credit card rates, fifteen staff accounts, report builder upgrade, plus reduced logistical costs with third-party calculated shipping.
While  Shopify has a vast app store and is great for growing your business and customizing your store, adding apps that aren't free can make your monthly costs creep up.
Unlike Shopify, Etsy chooses not to charge a monthly fee to use their marketplace. However, there are costs for listing an item and transaction fees to take into consideration:
Subscription fee: Free or $10/month for Etsy Plus.
Listing fee: 20 cents per listing plus 20 cents per sale (renewal fee).
Transaction fee: 6.5% total cost of each transaction.
Payment processing fee: 3% + $0.25
Shopify's subscription format does have a significant upfront cost compared to Etsy's. However, Shopify can be extremely cost-effective once a store starts to scale, due to significantly lower transaction fees.
7. Shopify vs. Etsy: Analytics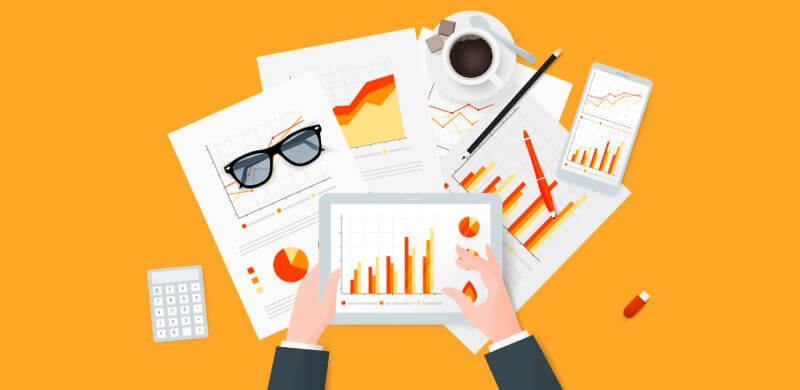 Accurate analytics are more important than ever. Shopify's reporting feature provides you with all the basic information to grow your store, such as sales over time. In addition, you can break down sales by other eCommerce key performance indicators (KPI).
Data on purchases made through Shopify can be used to increase conversions through analytics on the sales process.
Analyze important sales KPIs such as product performance, review revenue per order, sales channels and discounts. This data can be used to provide a detailed analysis to target customers with effective marketing campaigns that increase sales.
Analytics and sales reports can easily become overly complicated with the amount of data available to analyze. Etsy keeps it simple and allows you to check figures on traffic, customer visits, revenue and product listings. This sales report is clear and uncluttered,  with easy-to-read information.
Comparing Etsy vs Shopify analytics, Shopify is the clear winner if you're looking for more detailed reporting. This can help you continuously generate actionable business intelligence to increase conversions and grow your online store.
8. Shopify vs. Etsy: Marketing Tools
As an eCommerce sales platform, with Shopify you are completely responsible for driving traffic to your store. This can be achieved through a range of marketing methods. Key among these are SEO, social media, content marketing and email campaigns.
Shopify offers a range of tools to support your chosen marketing strategy, however the tailor-made functionality offered by the app store can take your design and visuals, project management, SMS Marketing, Analytics or Shopify email marketing, and more to the next level. With over 1500 specific marketing apps available, it can be easy to find new customers, reconnect with buyers and increase your sales.
With over 90 Million active buyers, Etsy is an extremely popular platform. You can use Etsy ads to market your products in Etsy search results and other pages on Etsy. The marketplace optimizes your budget to target places on Etsy where your listings will perform best.
Overall, Etsy offers more basic but potentially more effective marketing tools for an entrepreneur launching their store. For experienced merchants who are confident with different marketing methods, Shopify offers a wide range of marketing tools to complement diverse strategies.
9. Shopify vs. Etsy: Customer Support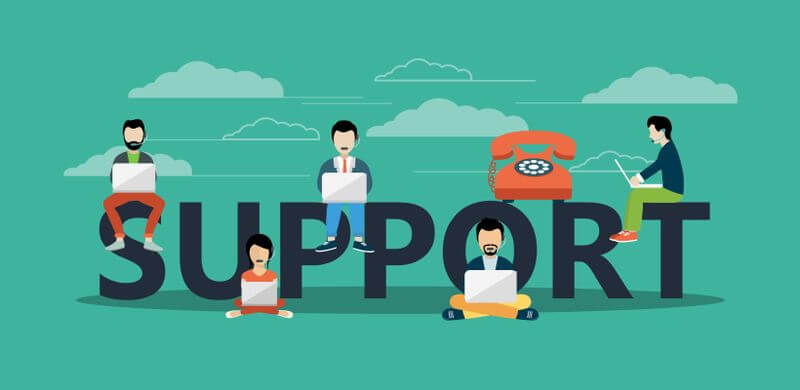 Access to quality customer support is essential to resolve any issues promptly and help you set up your store painlessly. Even with web design experience, and specifically if you don't, you may have some urgent questions as you go through the setup steps.
Shopify sellers can reach out and look up help in five different ways:
24/7 phone, chat and email support
Shopify Help Center
Shopify experts
Forums
eCommerce University online community
Etsy offers customer support in four ways:
Phone and email customer support
Tips in the regular Etsy Success newsletter
The essential Etsy Seller Handbook
Etsy community forum
To summarize support options, both Etsy and Shopify have the resources to get your store launched and start making sales smoothly. Shopify's 24/7 customer support and eCommerce experts can provide the edge if you have any issues when setting up your store.
10. Shopify vs. Etsy: Scalability
As you set up your store, you want to pick a sales channel that can scale as fast as your aims for your new online business. Moving forward, if it isn't capable of growing at the same speed as your vision, it will require precious time and money further down the road.
Etsy is a great place for stores to get started quickly, but as you start to scale the platform can struggle to keep up. In the worst case scenario the marketplace can even impede rapid growth.
Some factors potentially standing in the way of rapid scaling are:
On the other hand, Shopify is built for scaling eCommerce businesses. The pricing plans can work as a tiered ladder, offering more powerful features that can enable further growth as a store scales up.
Some key determinants that can make Shopify great for scaling are:
Overall Etsy can help jump-start a new online venture, however as a marketplace, it lacks the toolset and functionality to enable rapid growth. Shopify is clearly designed to enable rapid growth, with extra functionality available to continue quick scaling.
Shopify vs. Etsy: The Bottom Line
In short, Etsy is a great launching point for any online store. With low upfront costs, a simple setup and millions of users, the marketplace can help any entrepreneur launch a new store and start making sales.
Shopify's platform can help you build a highly customized, scalable store that has a seemingly endless range of apps. This extra functionality is designed to make running your store easier and help you make more sales.
| Etsy vs. Shopify | Etsy | Shopify |
| --- | --- | --- |
| Product focus | Handcrafted goods, vintage items and craft supplies | Anything within the limits of the law |
| Ease of Store Setup | Significantly more simple and straightforward | Guides new merchants through the entire lengthy process |
| Design and Layout Options | Every store consistent | Range of customization options, including over 90 themes |
| eCommerce Tools | Basic tools to make managing your store easier | Over 7000 apps available |
| SEOs | Keyword research can take time | Effective SEO tools and apps that can help optimize content |
| Pricing | Low costs for listing an item, but higher transaction fees | Higher flat-rate monthly subscription fee, plus a lower transaction fee |
| Analytics | Keeps it simple | Analyze a range of data on sales, traffic and marketing |
| Marketing Tools | With Etsy ads you can market your products within Etsy to over 90 Million active buyers | Over 1500 specific marketing tools available in the app store |
| Customer Support | Etsy offers four types of customer support, but not 24/7 support | Shopify's 24/7 customer support and eCommerce experts can provide the edge |
| Scalability | Lacks the toolset and functionality to enable rapid growth | Shopify is built for scaling eCommerce businesses |
While Shopify has higher upfront costs, Etsy transaction fees can build while scaling, and the store is less customizable. Arguably the pros and cons of both complement each other and selling on both could be a successful strategy over the long run.