Etsy is one of the most accessible marketplaces for setting up and hosting your print-on-demand store. However, your final cut is subject to Etsy seller fees – listing fees, transaction fees, payment processing fees, and more. In total, how much does Etsy take per sale?
In this article, we'll detail a full Etsy fees breakdown – the types of fees you can expect from Etsy and work out potential cost-to-sell percentage estimates for eCommerce selling.
Joining and opening a shop on the Etsy marketplace is free. However, three mandatory Etsy seller fees will apply once you add product listings and make sales. Additional fees may be applicable depending on your region and listing currency.
Etsy fees are processed through the Etsy Payments system. By becoming an Etsy Payments user, all transactions are automatically registered and deducted from your on-site Etsy account.
Your customers can use Etsy Payments to purchase your products via multiple payment options:
Credit cards
Debit/bank cards
Etsy gift cards
Etsy Credits
PayPal
Apple Pay
Google PayCountry-specific payment options
Next, we'll list all Etsy fees in detail, explain how they're calculated, and what you should be aware of when receiving bank account fees. We'll use these insights to create a working profit estimate on how much it costs to sell on Etsy with print on demand.
When you add new products to your store, you must pay Etsy Listing Fees. The fee registers each product for four months. Once added, you can edit the product freely without incurring additional costs.
Etsy charges a flat fee of $0.20 per product listing. You are only charged for multiple quantities of the same product once they make a sale.
Printify's Etsy platform integration will automatically set your listing to 999 – the highest possible amount when listing on-demand products with no stock limits. Once a customer buys any portion of your listing, it will automatically renew your stock, and you will be charged a renewal fee of $0.20.
The Etsy Listing Fee is converted from USD to your designated payment account currency at a market rate. Renewed listings will remain the same with their original view count, favorites, and website address.
Here are the ways an Etsy Listing Fee can appear on your Payment account:
Listing fee – initial fee for adding a new item for four months.
Auto-renew expired – automatic renewal fee for unsold stock items after four months (disable auto-renewal in the listings settings menu to apply your renewal manually).
Auto-renew sold – automatic fee for selling extra quantities of items (more than one listed item).
Multi-quantity – fee for selling multiple variations of the same item in one payment transaction.
Private Listing – fee for a private sale to a designated buyer, unlisted to the public.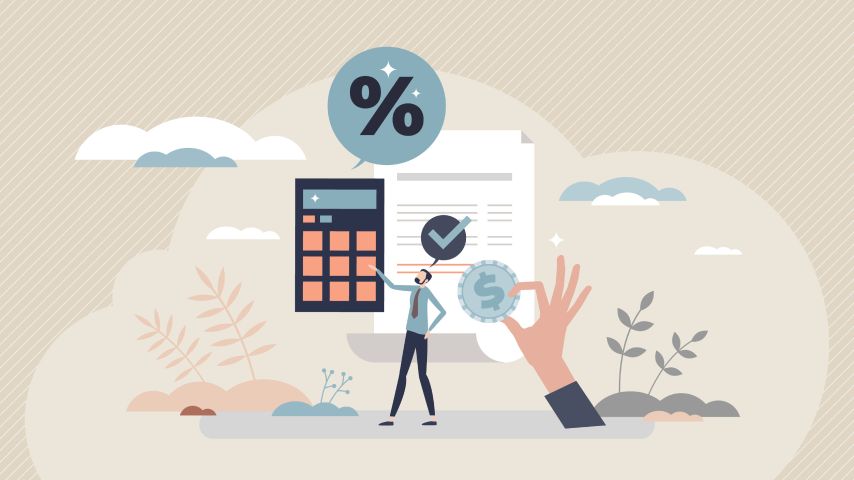 Etsy collects a 6.5% transaction fee in your indicated listing currency for every sale you make. Once a customer purchases from your store, the transaction fee will automatically process for Etsy Payments users.
Etsy's transaction fees are a percentage of the total cost of the product, shipping, and gift wrapping. Shipping transaction fees and gift wrapping fees are part of the total percentage and make up the final transaction rate.
For example, let's say you sell an item with a $10 retail price and $4 shipping. Etsy will charge a total fee of $0.65 (6.5%) for the listed product price plus the shipping transaction fee of $0.26 (6.5%) – a total of $0.91 in transaction fees.
Payment Processing Fees (3% + $0.25)
Whenever you sell a product, Etsy deducts a payment processing fee. Payment processing rates vary depending on your payment processing service and your region's applicable sales tax or VAT. Etsy Payments are a fixed rate plus a percentage (3%-4.5%) of the total sale price.
In the US, your payment processing fee would be 3% + $0.25. For fees in other countries, we recommend checking out the Etsy Help Center for additional information.
ETSY  Region-Specific Fees
Etsy may apply additional mandatory fees depending on a store's listing currency, applicable taxes, and Etsy platform operations. These fees affect on-site transactions and vary depending on the Etsy sellers' region.
Currency Conversion Fee (2.5%)
If you have set your Etsy Payments in a different currency than your product listings, you are subject to currency conversion fees.
The Etsy Currency Conversion Fee charges an additional 2.5% of the total sale amount. The fee automatically subtracts from your Etsy Payments account.
You can skip Etsy's currency conversion fee by selling via other payment gateway channels not part of the Etsy Payment system, such as making transactions independently through PayPal.
Etsy merchants in the European Union and select countries are subject to VAT or value-added tax fees for the total buyer's price of an Etsy listing: VAT on Items Sold on Etsy.
Etsy is further required to collect VAT on payment processing fees in eligible countries: VAT on seller fees. Follow Etsy's Help page to see if your country has additional taxable fees.
Etsy Payments users receive an invoice list of VAT-eligible seller fees and applicable charges.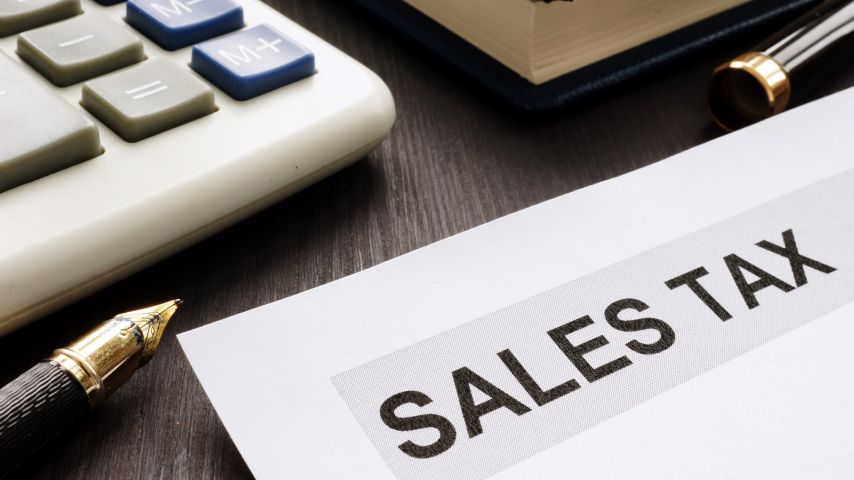 In most US territories, Etsy collects monthly sales tax rates to remit sales tax to government authorities. Contact your local tax authority if you're unsure of your applicable state or regional taxes.
All tax remits are calculated and summarized in your Etsy Payments account under the Sales and Fees section – sales tax paid by the buyer (Remitted). You may also opt-out of this service and do it independently.
Sales tax fees may depend on whether you sell physical or downloadable items. Check out which US regional sales taxes apply to your Etsy listings.
Etsy calculates and collects VAT and sales tax fees on your behalf and provides a downloadable invoice on the first of each month for the previous month.
Taxes and Print on Demand
Consider integrating your Etsy account with the Printify drop shipping service.
By using Printify's Other Orders Tab system, you can migrate existing listings to us without additional Etsy listing fees.
You can also submit accrued VAT IDs and import existing unsynced orders from Etsy with no additional sales tax charges, as they will have already been charged on a marketplace level.
Do note that should you place a manual Printify order for a US customer, Printify will still be obligated to charge a sales tax for that item (unless you have submitted a valid resale certificate); so it's better to take advantage of importing external orders through the Other Orders Tab automatically.
Printify is also working to implement the OOS and IOOS simplified tax collection system to apply VAT rates to end customers across Europe automatically.
In specific countries, sellers are charged a Regulatory Operating fee due to new regulatory standards for digital transactions, aiming to balance costs with in-person selling fees. Increased costs of business have resulted in Digital Services Tax policies.
With regulatory operating fees, sellers are charged a percentage of the total cost of the product, including the shipping cost, gift wrapping, and personalization, if applicable.
United Kingdom – 0.25%
France – 0.40%
Italy – 0.25%
Spain – 0.40%
Turkey – 1.1%
Other Etsy fees are optional but offer advantages for store advertising, product personalization, as well as other store customization features.
Choose to subscribe to these options if you have a particular campaign idea in mind or if your business model relies on one of these unique sales methods.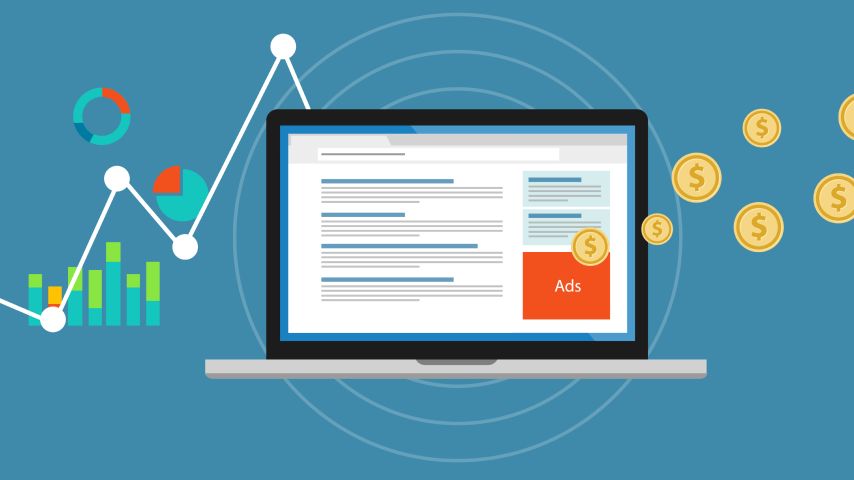 Etsy Ads are the primary way to advertise on the marketplace. With Etsy Ads, your chosen listing is placed on visible spots in the user catalog, search results, and category pages.
Your ads are then quantified by Etsy and receive higher visibility if your listing is in high demand due to optimized tags and product quality or if your cost-per-click budget is higher than that of competitors.
Regarding the advertising fee, Etsy offers options for a daily budget amount – from $1 to $25. A higher budget will impact how often your Etsy Ads appear on users' pages. With a paid Etsy subscription, you can earn Etsy Ads credits to receive a bonus sum for ad listings.
To learn more about how to start an advertising campaign with Etsy Ads, check out our in-depth article on the subject.
You can use offsite advertising to promote listings on social media apps, other partnered Etsy websites, and search engines. Offsite ads are a great way to extend your advertising efforts and establish a multi-channel marketing strategy.
Offsite ads are eligible for everyone, but Etsy monitors its listings on other platforms based on performance and relevance to the user base. Create offsite ads with a particular target audience in mind to find their preferred social media channels and the best time to start an advertising campaign.
Websites have criteria for the types of products they're more likely to advertise. To profit from offsite ads, your listing needs existing user traction, appropriate tags, product photos, and descriptions.
Etsy Ads on different platforms work at a percentage rate, reflected by the amount your store has earned in the past year:
Less than $10,000 – Etsy charges a 15% fee of the total sale price.
At least $10,000 – Etsy charges a 12% discount on offsite ads fees for any sale attributed to the ad.
The offsite advertising fee has a $100 limit, even if the total sale percentage might be higher. Sales are attributed to the ad if a user has clicked on your promoted post and purchased a product in the next 30 days.
Subscription Fee ($10/month)
Apart from Etsy Standard – the free default option – the marketplace offers Etsy Plus. Your online store can benefit from a monthly subscription fee with added features and discounts on store personalization:
Etsy Ads credits
Custom web address discount
Restock requests from shoppers
Advanced store customization options
Discounts on custom promotional materials
The subscription payment fee is $10/month. It will not influence how your listings appear on users' search results but can affect your growth potential and increase traffic to your store.
Since a monthly subscription requires a higher store budget, a premium seller can appear more trustworthy and quality-oriented.
Once your order is ready for shipping, Etsy provides a discounted service to print out postage labels for your package.
This feature is not currently compatible with print-on-demand items.
When a customer receives your product, item packaging is the first thing they see: purchase postage labels to customize your items and add additional value to the buyer.
Shipping labels are currently available through these carriers:
Australia Post
Canada Post
FedEx
Global Postal Shipping
USPS
Royal Mail
Label shipping costs depend on the origin, destination, and dimensions of your package. Etsy offers a 30% discount on the average postal shipping fee with USPS shipping.
In-Person Selling Fee ($0.20)
Etsy partners with Square Reader for in-person purchases. Sync your listings with Square for the same $0.20 listing fee. Without Square, you are subject to an additional $0.20 transaction fee.
With Square, you will no longer be subject to Etsy's 6.5% transaction fee and payment processing fee. Square applies its own small transaction fee plus a percentage base of the total sale cost (2.6%-3.5%).
Creating your own eCommerce website is a long and challenging process that can add substantial production costs without ever making a sale.
Etsy's Pattern feature lets you design a custom store website. You can start with a free 30-day trial to see if it works for your business vision. After the trial period, you will be charged a $15 monthly subscription fee.
Using Pattern incurs additional small fees – domain registration, protection, and Etsy payment fee. However, you are no longer subject to a selling and listing fee for your items with Pattern.
Percentage ETSY Charges to Sell
Etsy can take anywhere from an average of 20% to 25% of the total purchase price made by the end customer.
We've made a cost-to-sell percentage estimate to visualize your potential end profit when selling print-on-demand (POD) products on Etsy.
This example will showcase a US merchant selling Printify's bestselling Unisex Jersey Short Sleeve Tee from Monster Digital to a customer in California, sold at the current 7.25% Californian clothing sales tax.
Your final cut will depend on the profit margin you add to the initial product manufacturing price, shipping, and estimated Etsy fees (20%). We will use a 30% profit margin and see how Etsy fees affect the final revenue.
| Cost Description | Calculation (USD) |
| --- | --- |
| Listed buyer's price (incl. shipping) | +21.7 |
| Etsy Listing fee | -0.20 |
| Etsy Transaction fee (incl. Shipping) | -1.41 |
| Etsy Payment Processing fee | -0.90 |
| Sales tax paid by buyer | -1.57 |
| Total Etsy fees charged | -4.08 (19.1%) |
| | |
| Profit from Etsy withdrawal | +17.62 |
| Printify Production fee | -9.82 |
| Printify Shipping fee | -4.00 |
| Total Printify order costs | -13.82 |
| Final profit | +3.80 |
For European sellers, additional VAT fees will apply, increasing total Etsy fees charged above the optimal 20% up to around 30%. Try to limit shipping costs by choosing a local print provider for your on-demand products.
Note that you will have to outcompete other Etsy sellers with similar listings. If you have difficulties landing a sale, you may try to lower your margins to increase traffic and sales at the cost of your final profit.
Financial Pros of Selling on ETSY Marketplace
Having a standalone store is expensive, with monthly subscription fees that can sum up to a significant total cost that your initial sales can't compensate for.
An Etsy listing costs $0.20 – that's how much you need to start out. Etsy is an entry point to eCommerce selling with negligible invested capital and limited back-end designing. You can follow your expenses closely and move to other channels without any significant sunken costs.
If you're a beginner eCommerce seller or have a niche customer base, here's how to open a print-on-demand shop on Etsy. Without an existing audience, Etsy can help you find who your products speak to most, which is crucial for establishing a successful marketing strategy to increase brand awareness and traffic growth.
Financial Cons of Selling on ETSY Marketplace
When you have a small number of sales, expenses are much less costly on Etsy. However, your monthly fees can start to stack up when Etsy's higher listing and transaction fees might diminish your profits. This can lead to higher losses than choosing to sell bulk on other eCommerce platforms.
Here's a cost-to-sell comparison between selling on an Etsy store marketplace and opening your own store domain with Shopify (Shopify Basic Subscription). Note the difference between the number of items sold and total monthly fees between both platforms:
Etsy
Shopify
Item cost
$15.00
$15.00
Items sold
10
($0.20*)
10
Listing fee
$0.20
–
Transaction fee
$9.75
(6.5%)
$3.00
(2%)
Processing fee
$4.75
(3%+$0.25)
$4.65
(2.9% + $0.30)
Subscription fee
–
$29
Total monthly fee
$16.50
$36.65
Etsy
Shopify
Item cost
$15.00
$15.00
Items sold
100
($0.20*)
100
Listing fee
$0.20
–
Transaction fee
$97.50
(6.5%)
$30
(2%)
Processing fee
$45.25
(3%+$0.25)
$43.80
(2.9% + $0.30)
Subscription fee
–
$29
Total monthly fee
$162.75
$102.80
*Items sold fee for Etsy applies to every subsequent sale of that item. It does not take into account the initial listing fee for the entire added stock.
In the long term – as your store grows and makes more sales – you can save a lot more in profit by switching to a subscription model with higher-quantity purchases. Your store domain can influence buyer behavior and brand recognition for a more loyal customer base.
However, since profit may fluctuate during your eCommerce sales cycle, consider adding a second sales channel instead and practicing multichannel retailing. With a multichannel approach, you can designate specific items where they succeed best and meet your customers in their preferred market.
Some Ways to Save On ETSY Fees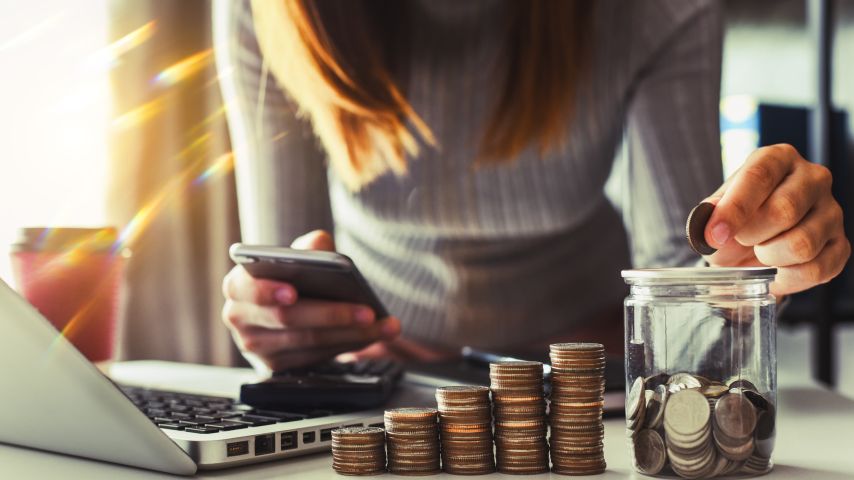 Depending on where your order is sent, shipping fees may vary and impact your predicted business expenses. While Printify always tries to optimize your orders to the closest fulfillment center, you may risk increased shipping costs.
One way to ensure limited expenses is by offering free shipping. While this isn't a sustainable practice for items under a $100 price range, free shipping for mid-tier and high-end products greatly impacts buyer behavior.
Limited shipping options are the primary reason consumers abandon a purchase. Their decision to accept payments with a hidden shipping cost can negatively influence how customers calculate their expenses.
Set Your Prices in Your Bank Account's Currency
You can skip Etsy's 2.5% currency conversion fee by using the same currency for your listings and bank account.
If you sell to customers outside your business country, consider using an international bank account for your eCommerce billing. A separate business account will make it easier for you to calculate expenses and develop a profitable cost-to-sell model.
Evaluate What Listings to Run Ads For
Ads are where you put your best face forward. When deciding on your primary ad listing, use your best selling item or one with the highest demand among customers.
Etsy's ads are carefully monitored on-site and off-site. The algorithm prioritizes listings with carefully selected tags, curated descriptions, and a high click-through rate.
When selling off-site, approach your advertising idea with the platform's terms of service and demographics in mind. Market your products based on the audience you want to cultivate.
The easiest and final way to save on Etsy fees is by increasing your profit margins. If you have items consistently receiving sales, don't be afraid to increase your prices to reflect the value provided.
The main concern for an increased sales price is alienating existing customers to a point where they no longer accept payments. In this case, you may try to compensate by increasing your ad spending budget to attract new buyers.
The main aspect you should focus on when selecting a new price is how that will affect your competition. Make sure not to overprice your products above the market average. Stick to the range you see among other Etsy sellers, and see how your price fluctuations affect long-term sales.